Lukashenka's interests in this country are represented by his longtime accomplice Viktar Sheiman.
NashaNiva (translation – Charter97) reports about the terrible tragedy in which a company from Belarus may be involved with reference to the Natural Resources Management Center in Zimbabwe: according to it, artisanal miners were buried alive in mines near the town of Mutare when a Belarusian company was developing the territory – the subcontractor was the Zhondin Investments campaign from China. The incident took place between 11 and 13 November 2020.
At the scene of the tragedy, two bodies of artisan miners have already been found, and about 10 more are missing.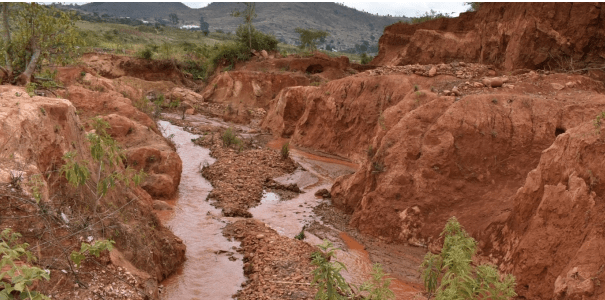 According to eyewitnesses, a Chinese subcontracting company deliberately buried the mines of artisanal miners, fully aware that there were people underground. At the same time, it is reported that this heinous crime was watched by armed police officers of the Republic of Zimbabwe, who ensured the company's safety. Police say they are not sure if the company was engaged in land reclamation or mining. Sufficient precautions were not taken to ensure that there were no artisanal miners in the mines.
Both companies and the police in the Republic of Zimbabwe have rejected claims that artisanal miners are still trapped underground, despite having their clothes and personal belongings left on the ground.
The Natural Resources Management Center has asked the Zimbabwean government to stop issuing mining permits to a corporation that violates its citizens' constitutional rights.
Artisanal and small-scale mining is not legalized in Africa, although it provides livelihoods for more than 10 million people living in Africa. And at the same time, this type of activity continues to pose a great danger, claiming countless lives every year.
Let us remind you that Lukashenka's interests in Zimbabwe are represented by his manager and longtime accomplice Viktar Sheiman, suspected of involvement in the murders of opponents of the Belarusian authorities in 1999: former Interior Minister Yury Zakharanka, former CEC chairman Viktar Hanchar, and businessman Anatol Krasouski.